THE PARTY UNDERGROUND
This mural honors some of the burrowing creatures of the southwest, particularly the black-tailed prairie dog, accompanied by a coyote, cicadas, and the western diamondback rattlesnake. Inspired by the way books allow us to peek into worlds that we usually can't see, this design is a peek into the amazingly complex underground world where many southwest wildlife take refuge. For all of us, and particularly for cyclists moving fast, it is important to remember who else we share the trails with (above and below).
Dimensions: 40" x 46" x 90"
Location: Tempe Public Library
Commissioned by: City of Tempe
Designed and painted by Maxie Adler, 2022
Photo credit: ©Michael Williams, All Rights Reserved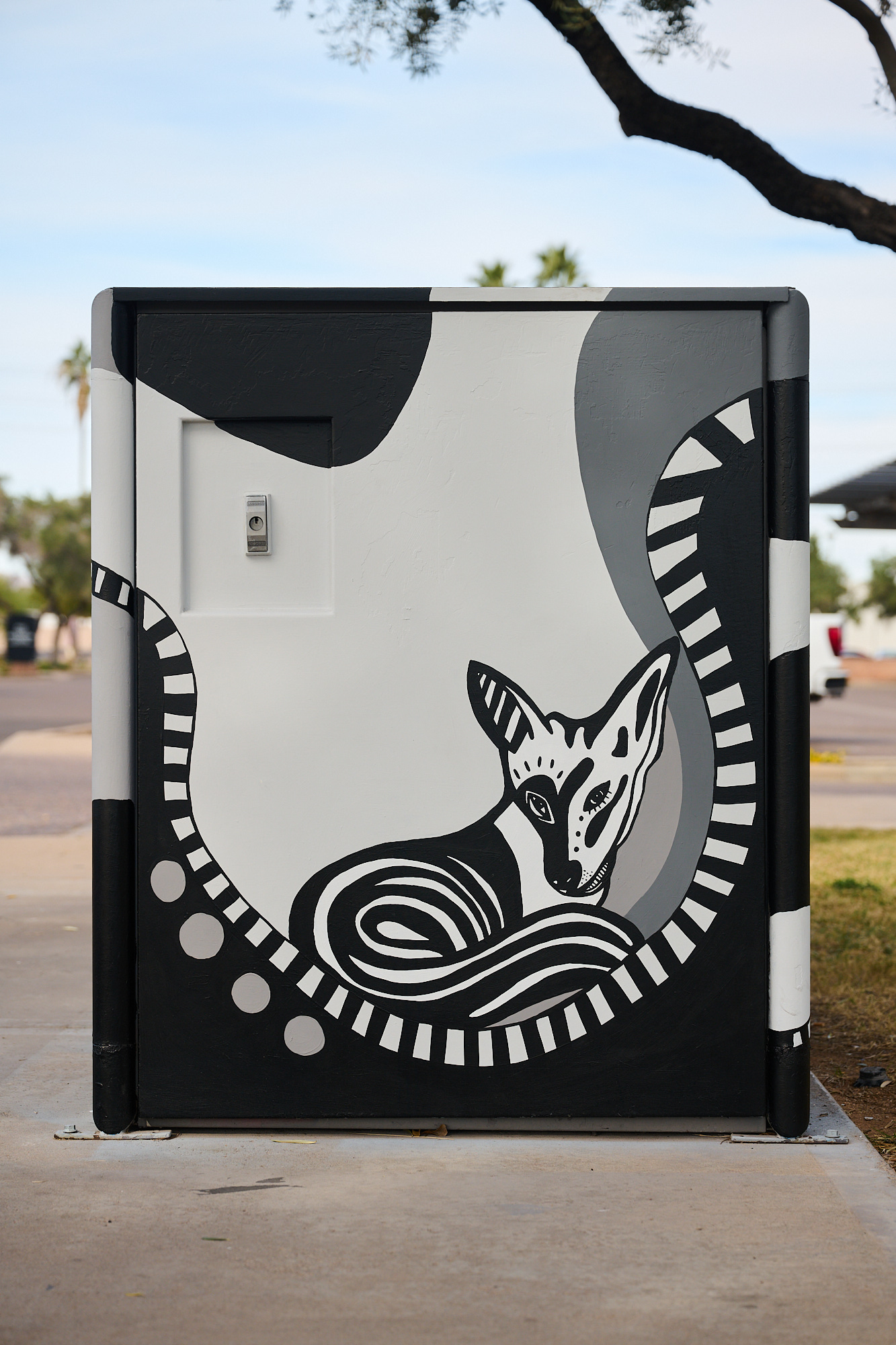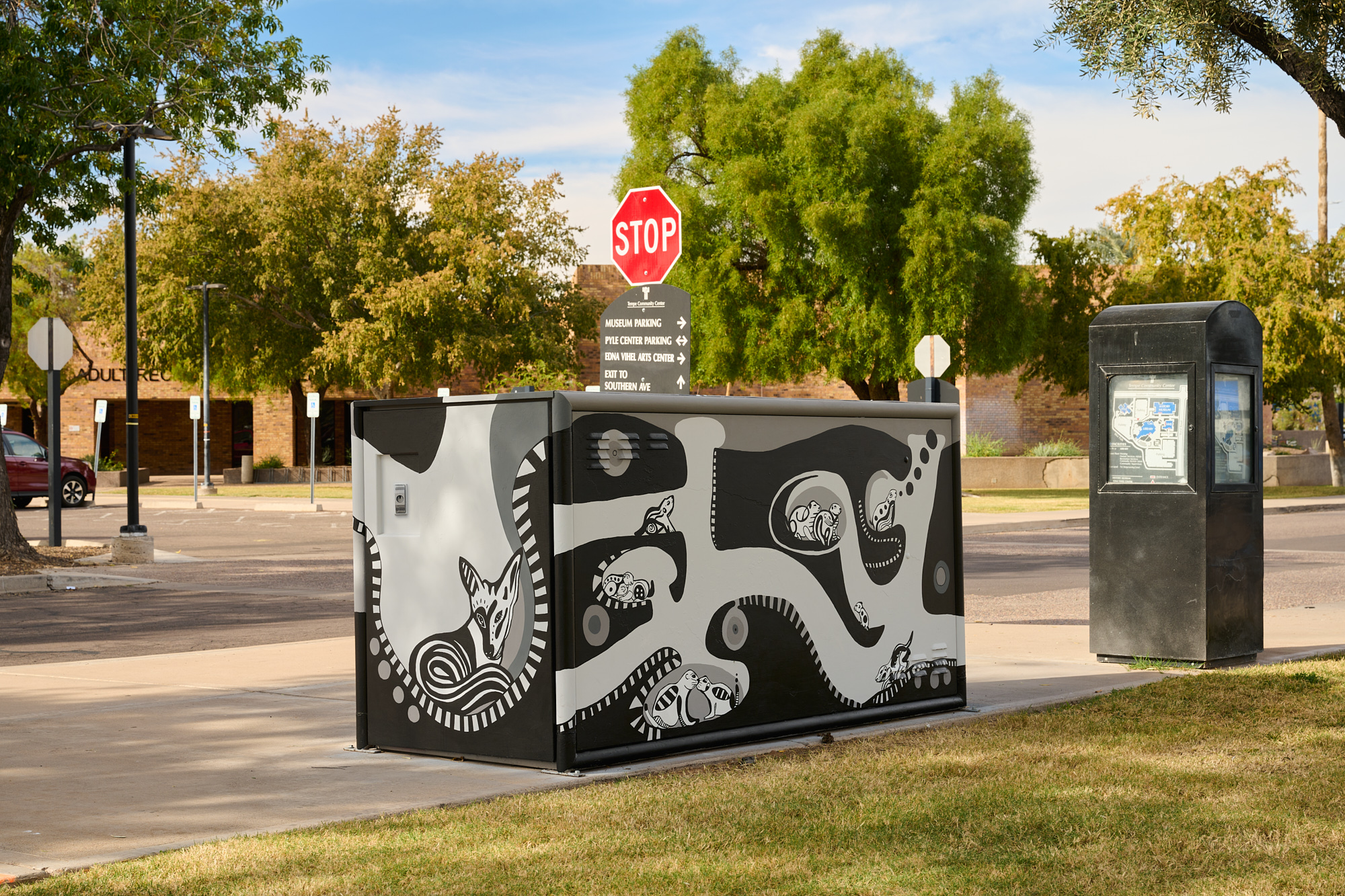 WILDLIFE KNOW NO BORDERS
The yellow-billed cuckoo, Sonoran pronghorn, Sonoyta mud turtle and jaguar are among the endangered species of the U.S./Mexico borderlands whose survival is threatened by the border wall. They deserve our protection.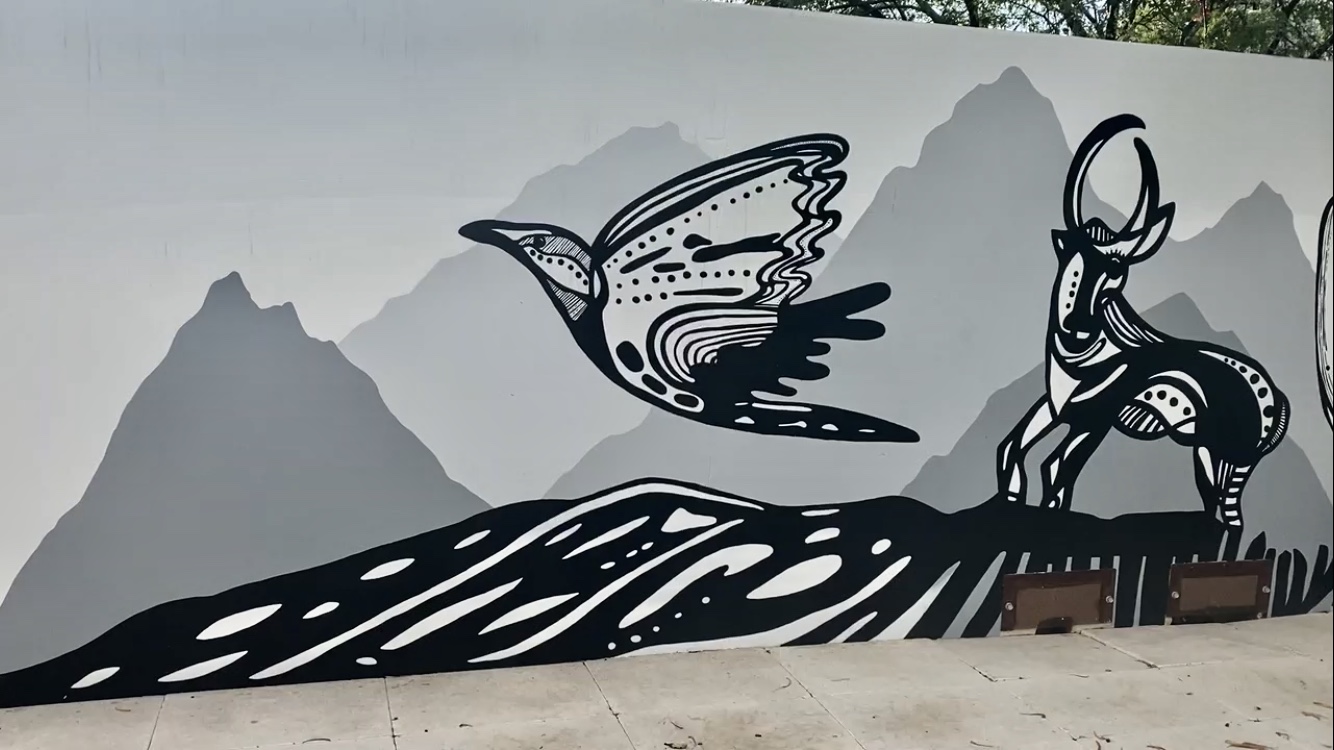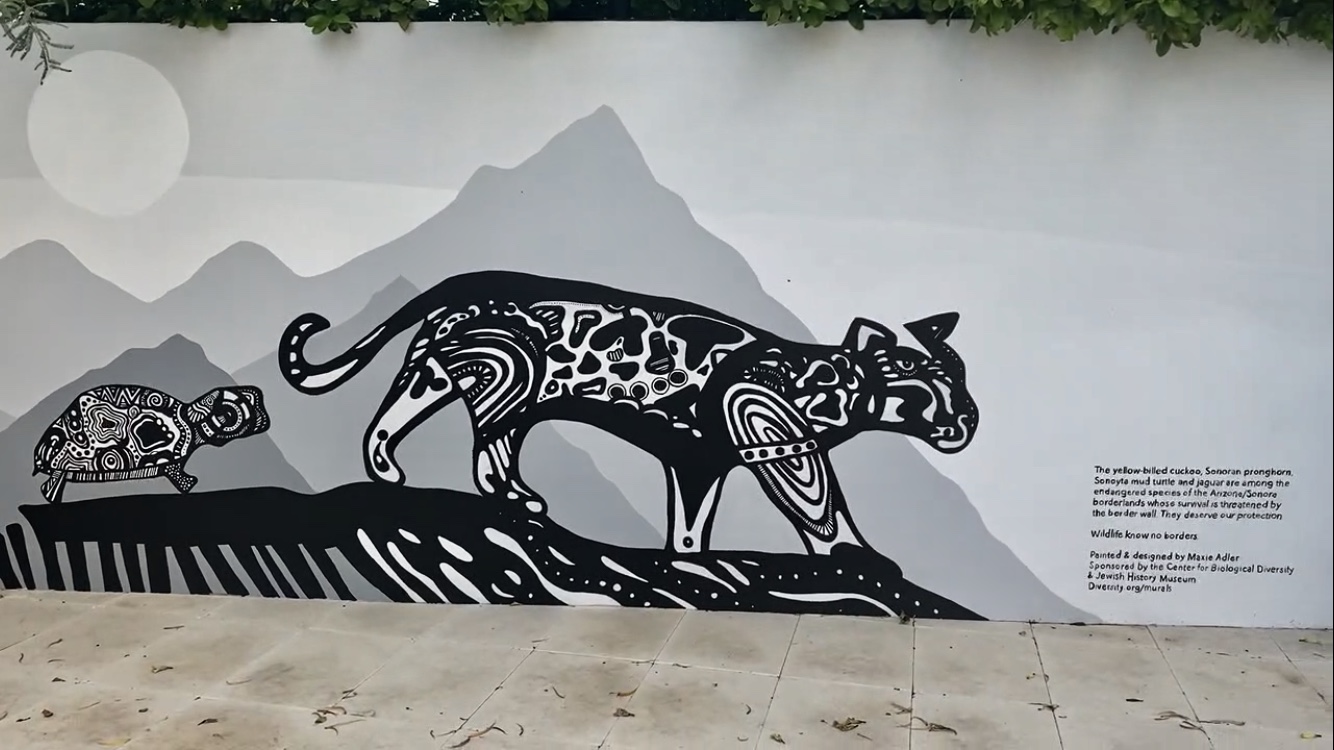 Dimensions: 6.75' x 33'
Location: Tucson Jewish Museum & Holocaust Center
Sponsored by the Center for Biological Diversity & Tucson Jewish Museum & Holocaust Center
Designed and painted by Maxie Adler, 2021
POLLINATORS OF THE SONORAN DESERT
This mural features migratory pollinators of the Sonoran Desert including the rufous hummingbird, Sonoran bumble bee, lesser long-nosed bats, western white-winged dove, and monarch butterfly.
Dimensions: 6.5' x 49'
Location: Blenman Elm Neighborhood
Commissioned by: Blenman Elm Neighborhood Association
Designed and painted by Maxie Adler, 2022